Done-For-You Services
Our services are designed to grow the profitability of your business.
If you think of a mobile device as the "new TV," and all of the digital platforms as "channels," you can see how a well-executed campaign crosses a variety of channels.
Google, Facebook, YouTube, Twitter, Pinterest, Email, etc. are all channels your customer is watching. Find them where they are.
John Denny, VP of E-Commerce & Digital Marketing at Bai Brands. "During my time at Bai, we worked with Eric and his team on a number of fronts. Eric was a great help at creating the foundation for a high performing web presence for Bai and I would recommend him to anyone."
Our Pricing & Services
We believe digital marketing is a "rising tide lifts all boats" service. The more channels you are on and the more integrated your campaign tracking is, the more profitable your campaign will be.
How it All Works Together
An example would be this piece of content we handled from beginning to end with SEO, links, and PR in mind.
Congressman Eric Swalwell was so impressed when we reached out that he had our client's content printed and used in a congressional hearing!
Our services include
SEO Campaigns
Link Building
Content Creation & Promotion
Paid Advertising
Conversion Optimization
Training In-House Teams
Interested? Find out if we can help you by contacting us below.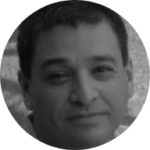 Dave Ojeda, Regroup Consulting. "Eric is a sought after expert in the fields of SEO and digital marketing. I've learned a great deal from working with him over the years and his knowledge and advice have had significant positive impacts on my business. I trust him for my business but more importantly trust him with my client's businesses as well!
I would highly recommend Eric to anyone interested in working with a digital marketing expert that actually gets results."