Hi, I'm Eric Covino, the founder of Creative Signals.
Here's my story…
My first experience with "website stuff" was volunteering to design a website for my Sensei.
I was a new student and wanted to impress him, so I offered to do it for free.
I had no idea what I was doing 🙂
Going to a bookstore called Borders (RIP)…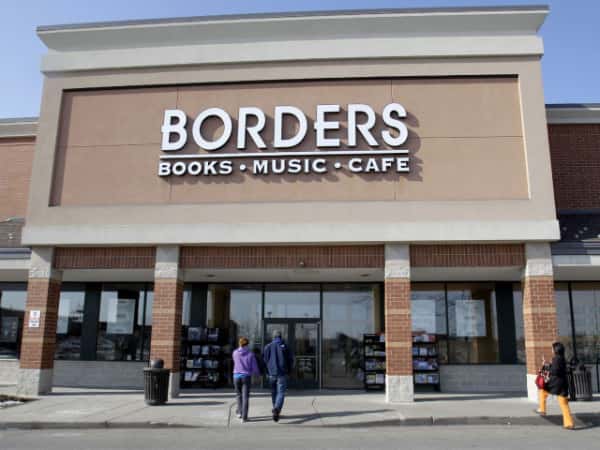 …I bought a book on Microsoft FrontPage since I already had access to that.
I designed my first website. It was…shall we say…passable?
I thought I could do a nicer job with better software, so I bought Adobe's Dreamweaver on a CD. I had a lot of fun designing, and the idea occurred to me that I could make a business out of it.
My wife and I purchased our first home shortly thereafter and started planning to have our first child. Just one week after those two life-changing decisions, I was laid off at my job as an insurance adjuster. I was pretty scared.
I'd already started designing sites for a few local businesses…so now I started offering other services like print design, custom web development, email marketing, etc.
It never really took off. I wasn't a great designer. I almost gave up to focus on my "real job."
I had taken some classes on Lynda.com about web design, and during those, I'd stumbled across training for something called "SEO."
I was fascinated by SEO, learned everything I could about it, and got a nice little six-figure business up and running.
At that time our first daughter was born, much earlier than her due date. She was put into the Neonatal unit with an 80% chance of survival. Sounds like great odds for someone with a treatable disease, but that remaining 20% is a scary percentage for a newborn baby.
At that point, everything changed. I dove much deeper into my craft, learned far more about business in general, and turned a cute little business into a thriving, multi-seven figure business.
Along the way, I started investing in real estate, buying and selling properties. My team and I also developed a secondary business, building our own websites and then selling them off (or keeping them for passive income).
As the agency grew, my obsession with staying in business so I could give my family a life on our terms also grew. I dove DEEP into business process, operations, and automation. I never wanted to go back to a "real job."
I've always striven to be the "Apple" of my industry. Excellent products, superior services, delighted customers, and healthy margins.
Over the years, I've consulted with other business owners to maximize their profits and get their operations running right. It's been very rewarding. I made it past the 10 year/70% failure rate of small businesses and I want to help others do the same.
From a math standpoint, it's not terribly difficult to build a 6 or even 7-figure business. If you're good at something that helps other people make money, you can charge a premium price without needing 1,000 customers.
I strongly believe that it's much harder to SUSTAIN and GROW your initial success than it is to HAVE that initial success. (That's a topic for another post perhaps.)
And that's my story. If you read this far..thank you 🙂